September Facial Special!
This incredible facial is 70 minutes of pure bliss. Every treatment at Mira Marfa is customized to my client's skin type. We begin with a thorough double cleanse, chemical exfoliation, and hydroexfoliation with our Hydroexfoliation machine. This powerful machine simultaneously extracts, and infuses the skin with hydrating serums. This treatment concludes with 10 minute LED treatment, and oxygen treatment in our hyperbaric oxygen chamber. Just like every treatment at Mira Marfa, you will receive a scalp, shoulder, and a deep tissue facial massage.
Nano Infusion Facial-Microchanneling
This is a rejuvenating treatment that creates channels in the skin via silicon stamp. Vital W Solution, combined with microchanneling, is the ultimate treatment for anti-aging. Containing Sodium Hyaluronate, Matrixyl 3000 and Epidermal Growth Factor, microchanneling with Vital W Solution reduces fine lines and wrinkles, provides deep hydration and improves skin tone and texture. This increases the firmness of the skin, slows the aging process, and is packed with vitamins, minerals and antioxidants. This treatment safely and effectively promotes Collagen and Fibroblast activity.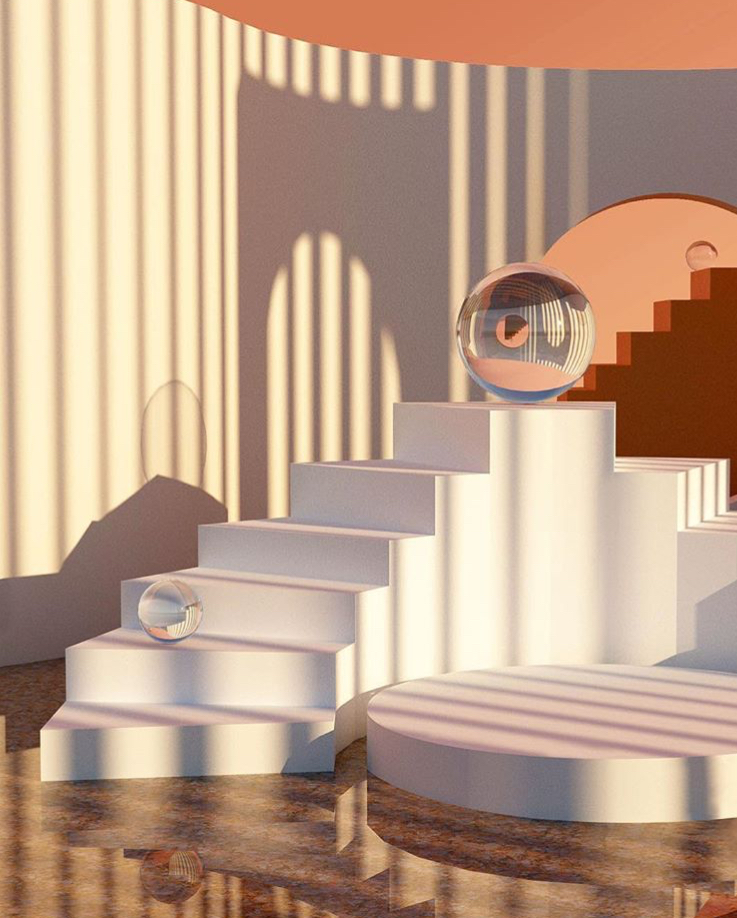 Elevated Signature Facial
This 100 minute facial is the most luxurious treatment available in West Texas. It's basis is the high desert facial and uses hydrating hemp oil, and CBD enriched skin care products. You will receive a dermaplaning treatment for exfoliation, a mini-sensi peel or enzyme mask depending upon your skin type. This treatment is customized for you skin care needs, and a thorough ultrasound scrubbing will unclog your pores. We will now use a LED light treatment, and conclude with a deep tissue face massage and hydrating seasonal mask. This treatment includes a scalp, shoulder,neck, arms, and hand massage.
The High Desert facial is a 60 minute treatment that brings the natural glow and moisturized feeling back to your skin. The only way to begin your deep and relaxing facial your choice of a tea or tincture with Yuyo Botanicals AM Formula with ORGANIC HEMP EXTRACT • ASHWAGANDHA • PEPPERMINT • LEMON "The natural way to boot anxiety". Each treatment is designed specific to your skin condition, and includes a Hemp Oil infused face cleanser, lemon and blueberry glycolic peel, and concludes with a refreshing cold treatment to invigorate your skin and hydrate with a fresh hemp infused collagen masque. Scalp, neck, shoulder, arms, and hands are given attention with a soothing massage throughout the treatment. This is perfect for all skin types.Your treatment concludes with Mira Marfa's signature ORO - High Desert CBD face oil.
Enjoy 10% off all CBD products with the purchase of this treatment!
The classic facial is a 60 minute relaxing and invigorating treatment starting with an in depth skin analysis. Each treatment is designed specific to your skin condition, and includes enzymes and natural acids such as lactic and salicylic. Ozone and steam treatment to open and unclog your pores, followed by a refreshing cold treatment to invigorate your skin. Scalp, neck, shoulder, arms, and hands are given attention with a soothing massage throughout the treatment. This is perfect for all skin types.
The dermaplaning facial is the most exfoliating of all the treatments. This unique treatment removes dead skin cells and vellous hair revealing newer, younger skin. It also stimulates the production of fresh, young skin cells. This is a comforable, relaxing procedure that can be combined with other services to improve their efficacy. This is my favorite treatment, and can be done before a special occasion with little downtime, and amazing results immediately!
The acne facial is a 75 minute deep cleaning and pore detoxification. This includes all the best things the classic facial has to offer, but with the more sophisticated PCA Detox Gel. "The active blend of lactic, glycolic, and salicylic acids exfoliates and promotes a purified and clear complexion. This gentle, deep pore cleansing treatment provides clarifying and antioxidant action." This is best suited for those with oily and acne prone skin types.
The express teen facial is a 30 minute appointment that begins with a steam, exfoliation, and cleanser. Enzymes and acids are layered onto the skin for added exfoliation. This is followed by utrasound and manual extractions, if necessary. A cold towel and hydrating mask concludes this treatment. Deep focus on home care discussion.
An innovative skin rejuvenation treatment, microneedling is a form of Collagen Induction Therapy that significantly improves the appearance of sun damage, fine lines, wrinkles, acne scars, and stretch marks with little downtime. Fast and minimally invasive, skin needling stimulates the natural production of new collagen and elastin in the skin. The repair process begins almost immediately.
A semi-permanent treatment that gives your natural lashes the illusion of perfectly curled lashed with added definition. It is a great alternative to lash extensions and can last 6-8 and even 12 weeks. Elleebana Lash Lift use a unique technique combining a lifting lotion and silicone rods to lift your natural lashes, making them look longer and fuller!
PLEASE ARRIVE TO YOUR APPOINTMENT COMPLETELY FREE OF EYE MAKE UP! Also, you must stop usage of waterproof mascara at least 2 days prior to your Lift! Schedule with a friend back to back for added savings!